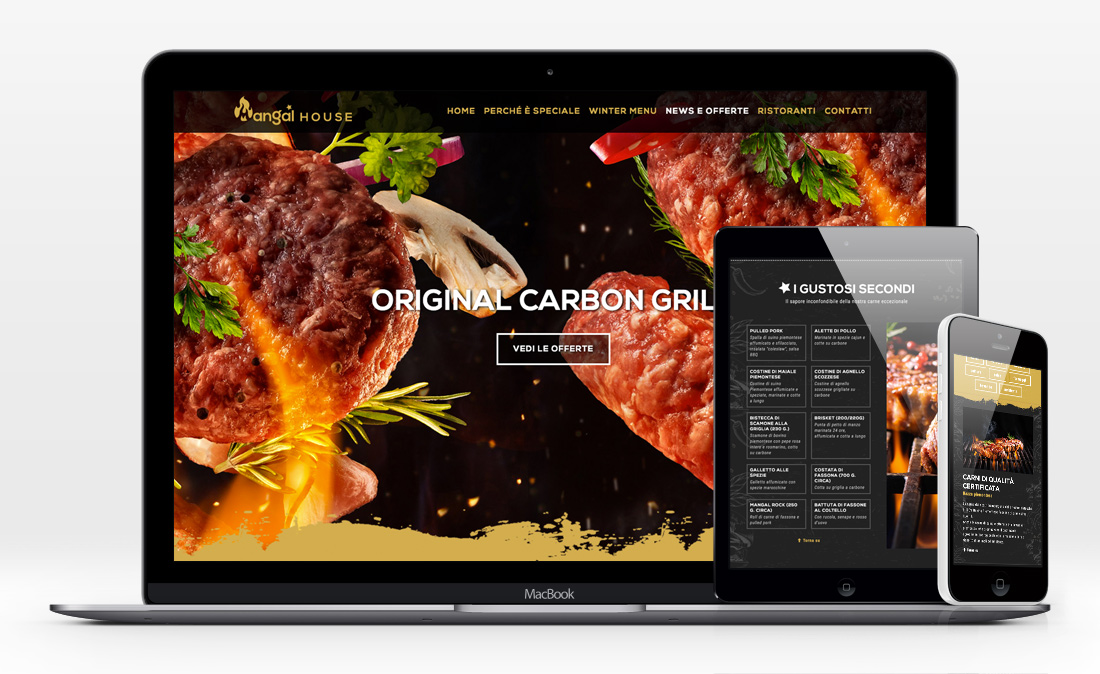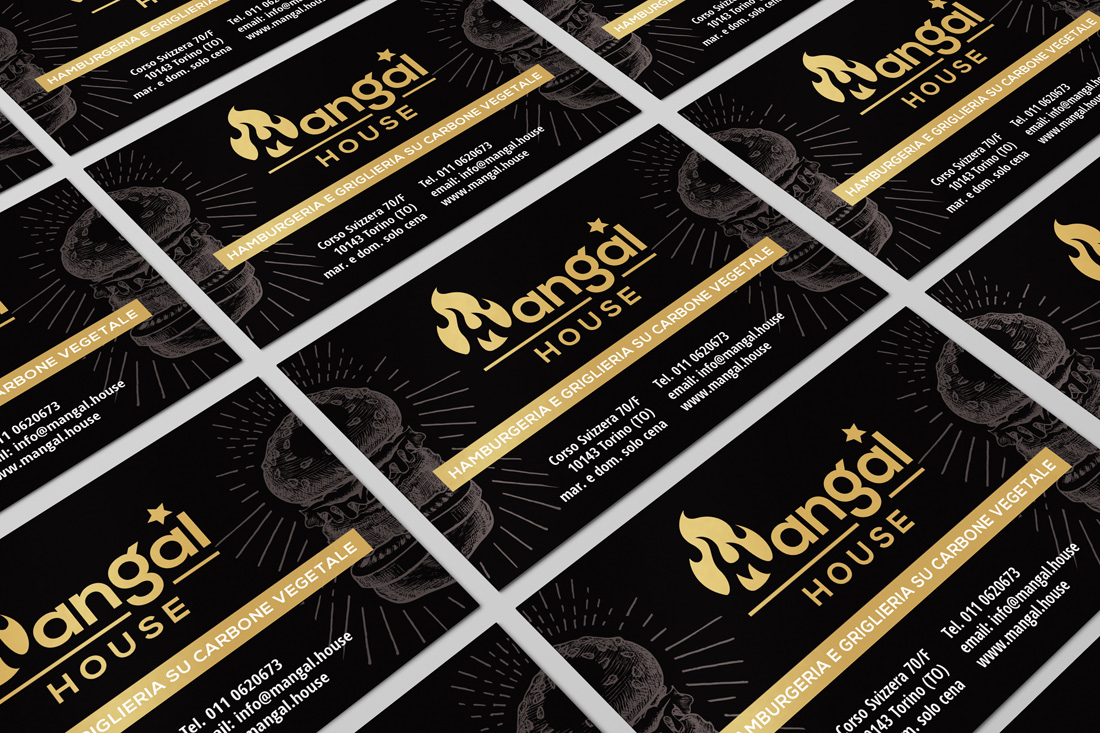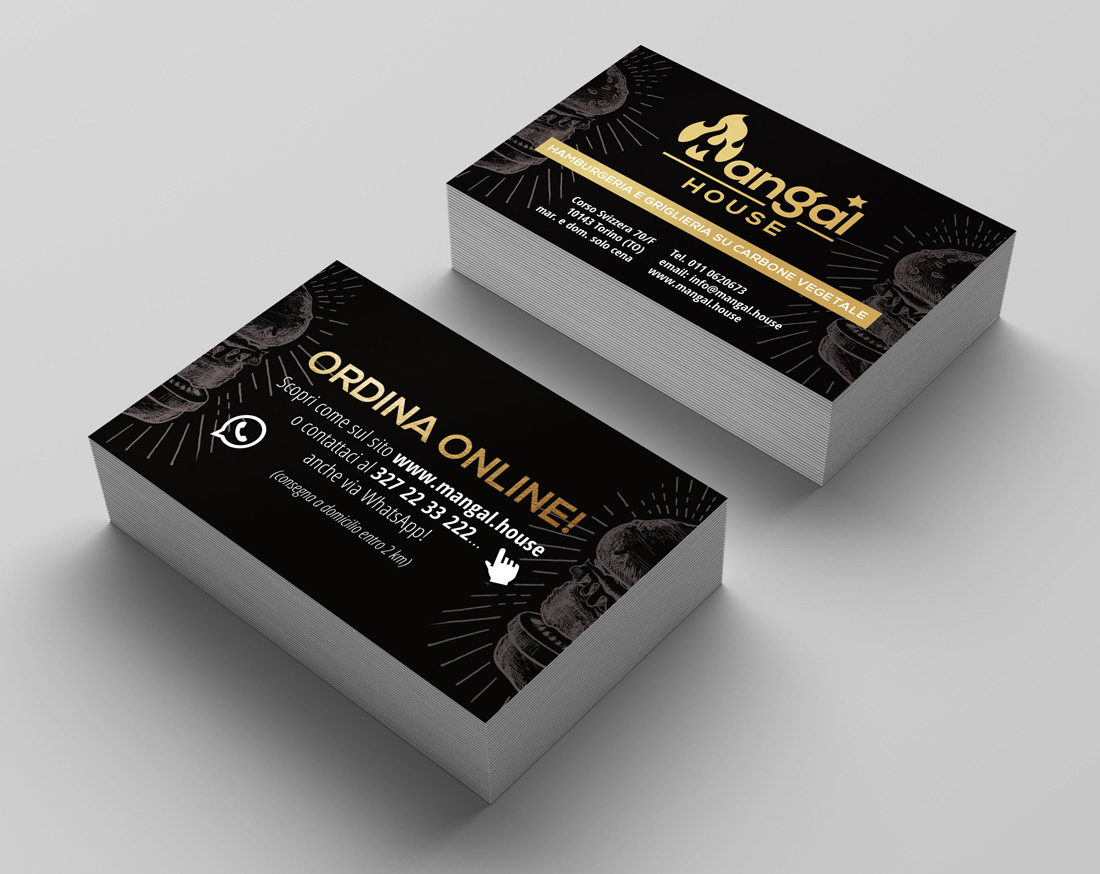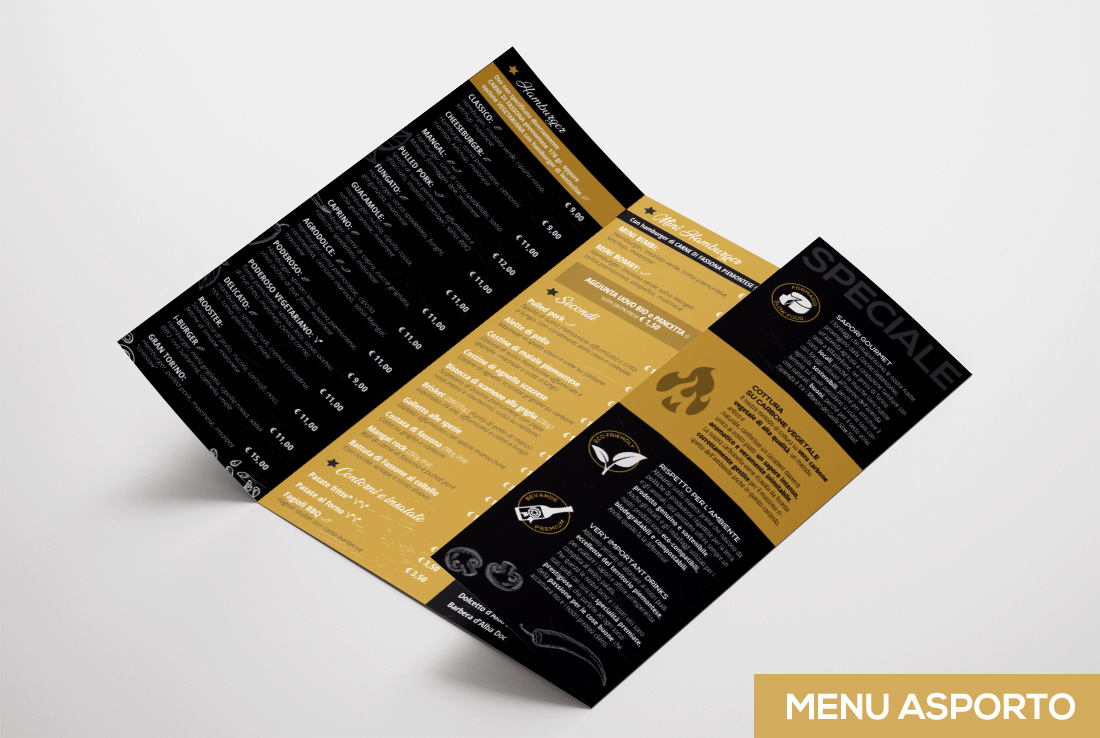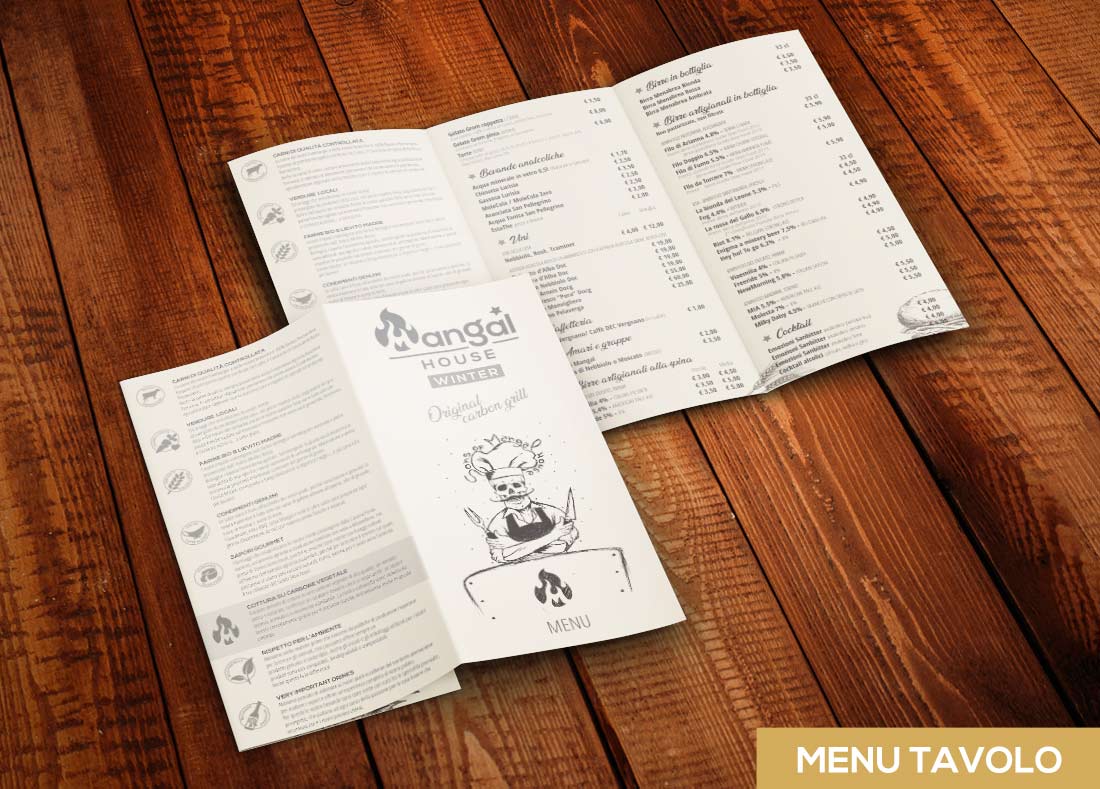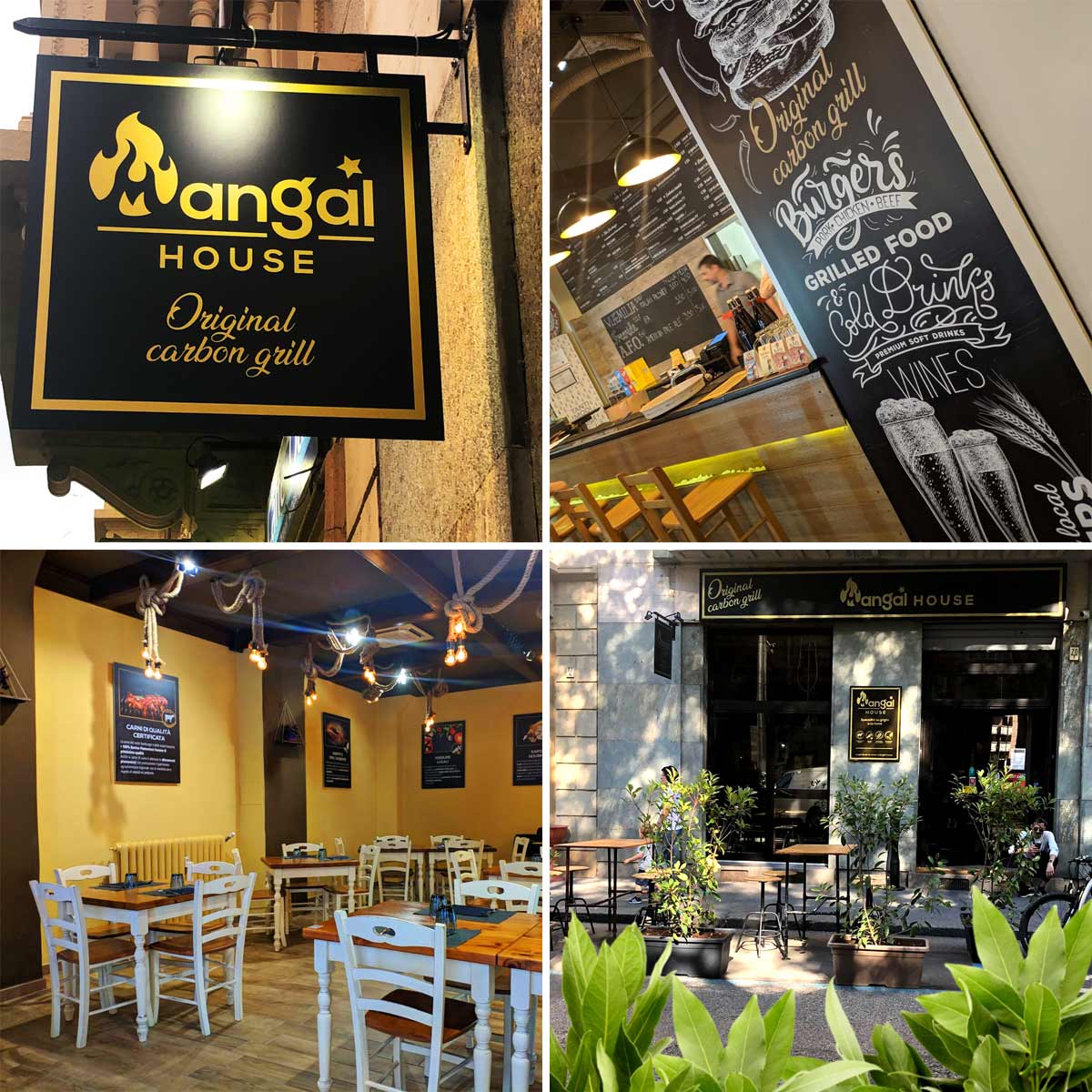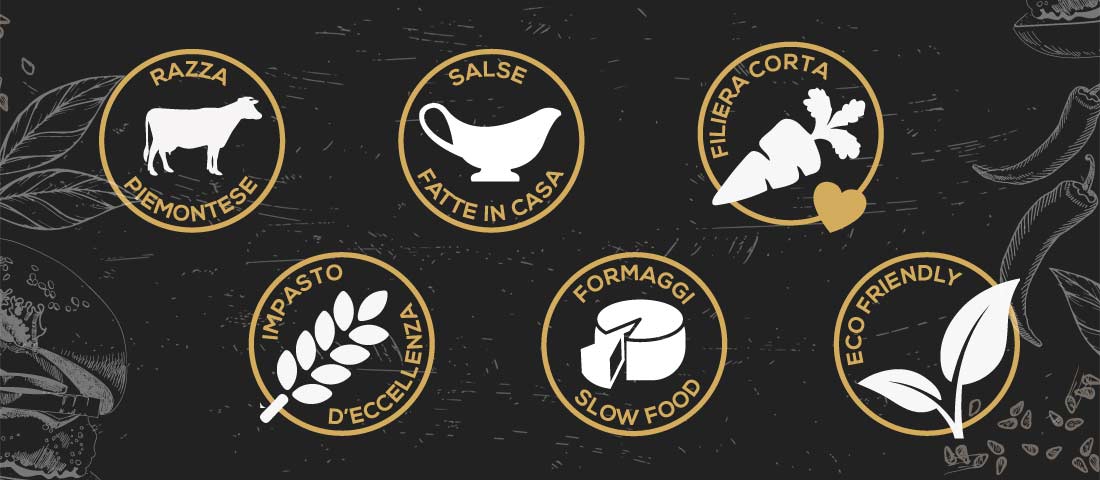 Hangal House, original carbon grill
Logo design, corporate and visual image, social and traditional communication
Mangal House was open in 2018 in Turin, and is the first " Mangal style "restaurant in Italy. The term "Mangal " indicates a traditional Middle Eastern charcoal grill used to cook principally meat dishes.
Mangal House combines the original cooking method with excellent typical Italian producs in original recipes.
The colors chosen for Mangal House start from the tones of charcoal and light up with golden shades , the graphics are composed in decisive, rigorous lines, but softened by hand drawn "chalk style" elements.
Mangal House's logo is essential and versatile: the flame is the undisputed protagonist and includes the " M monogram ", symbolizing the deep relationshio between the grill and the restaurant identity, while the Sans Serif font is strong, legible and geometric .
Over the years, various supports have been created, both for restaurant decoration and communication: some of them are presented here as examples of the studied atmosphere and style. p>
In 2020, due to the crisis caused by the Covid19 pandemic, the restaurant was permanently closed.
Website
Year: 2020
Website no longer online due to restaurant closure
Business cards
Year: 2018
cm 5,5 x 8,5
Matt coated paper
Take away menu
Year: 2019
cm 21 x 29,7 (A4)
Matt coated paper, A4 format, 4-leaf
Table menu
Year: 2019
cm 29,7 x 42 (A3)
Matt coated paper, A3 format, 3-leaf
Restaurant decorations
Year: 2018-2019
Various materials
Icons
Year: 2018

Portfolio websites and graphics - some works