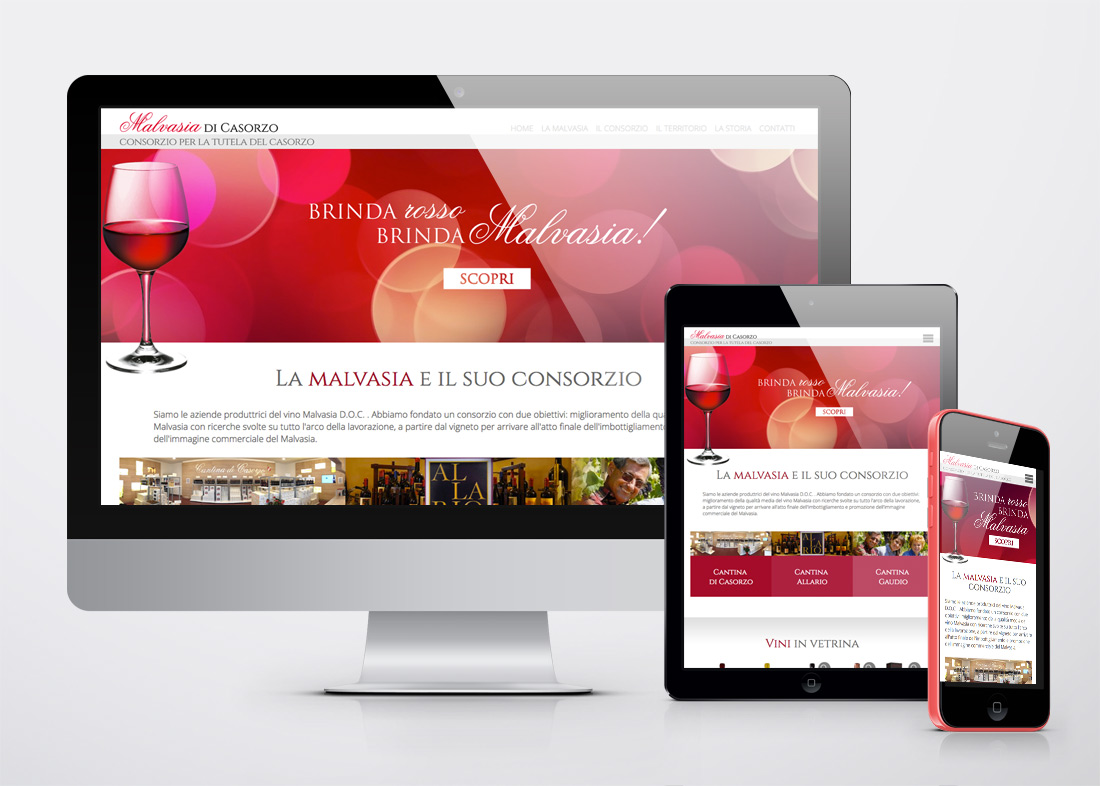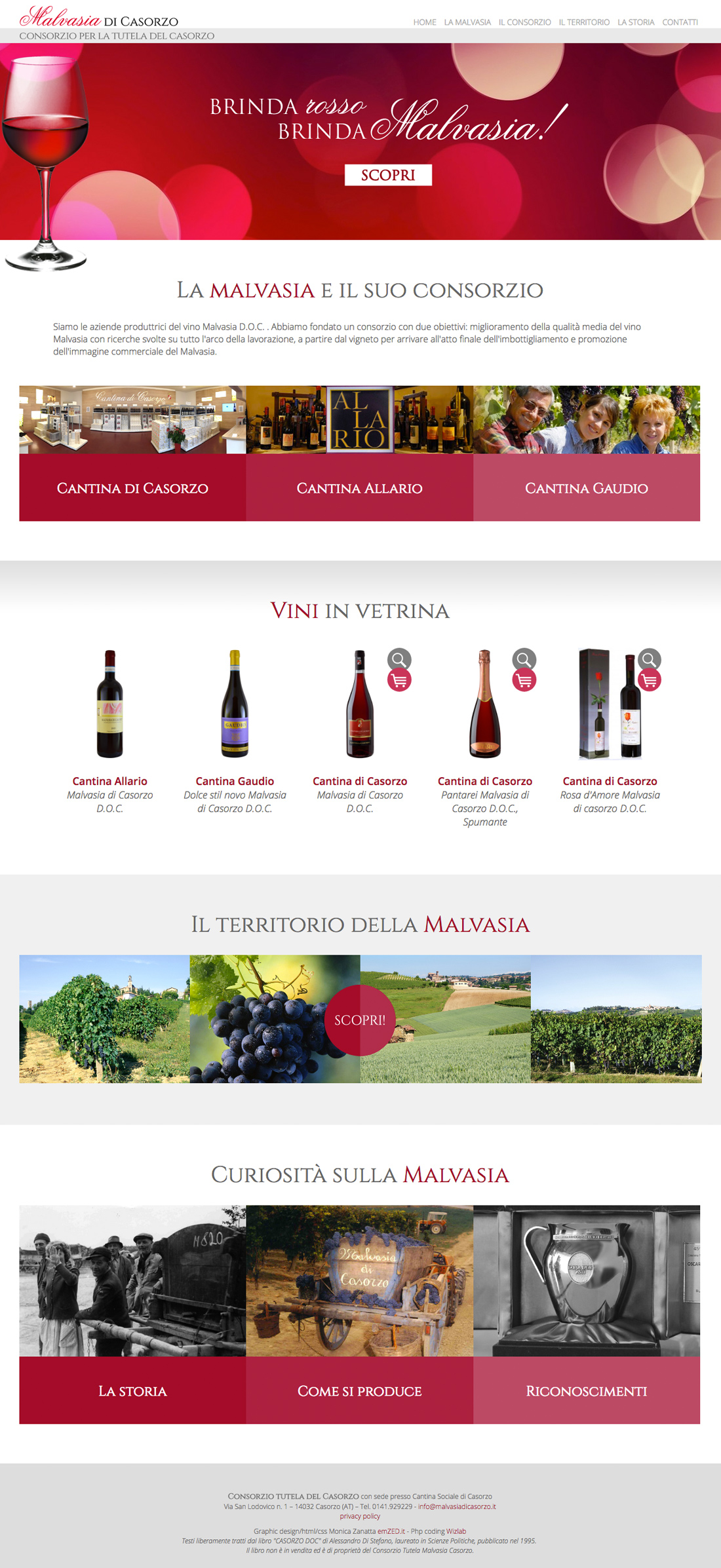 Consorzio per la tutela della Malvasia di Casorzo D.O.C.
Responsive website
The new website of the "Corsorzio per la tutela della Malvasia di Casorzo" has a look & feel inspired, in colors and shapes, both to the Malvasia wine red tones and the graphic line of the "Cantina Sociale di Casorzo" winery (who is associate, office place and project coordinator).
The website's main purpose is to tell the users about Malvasia wine's traditions, production and main features, highlighting in the meanwhile the producers with their specific products and peculiarities.
The layout is essential and fully responsive, textual contents specifically displayed to be pleasantly read.
Portfolio websites and graphics - some works