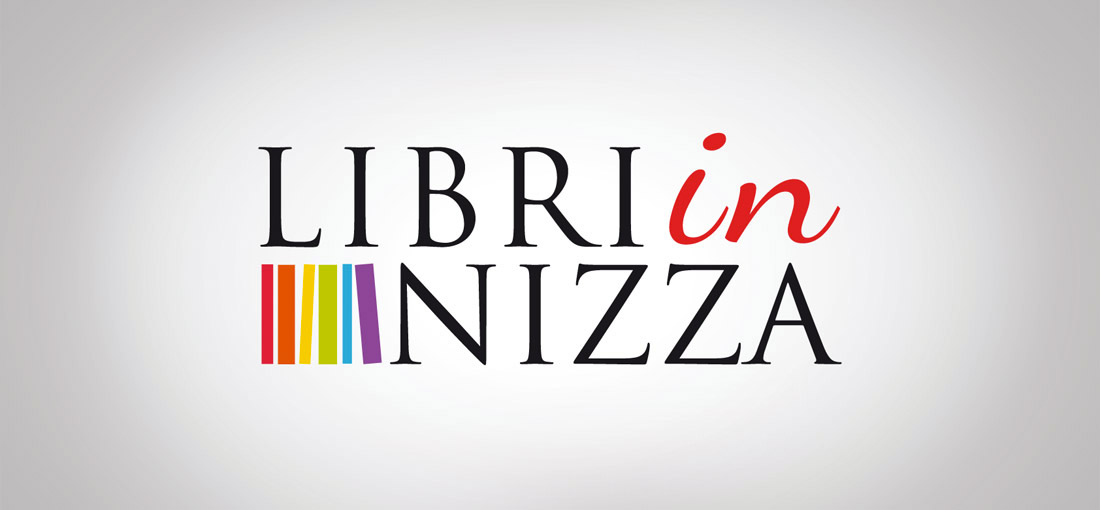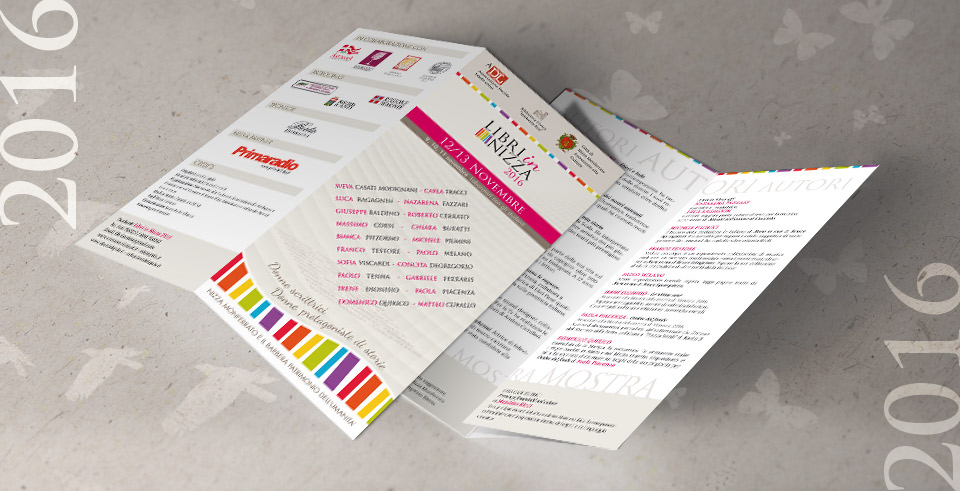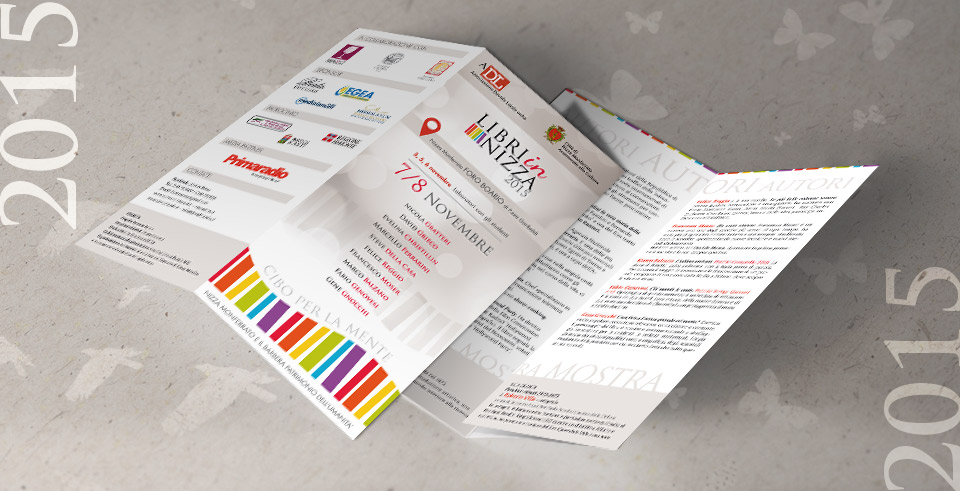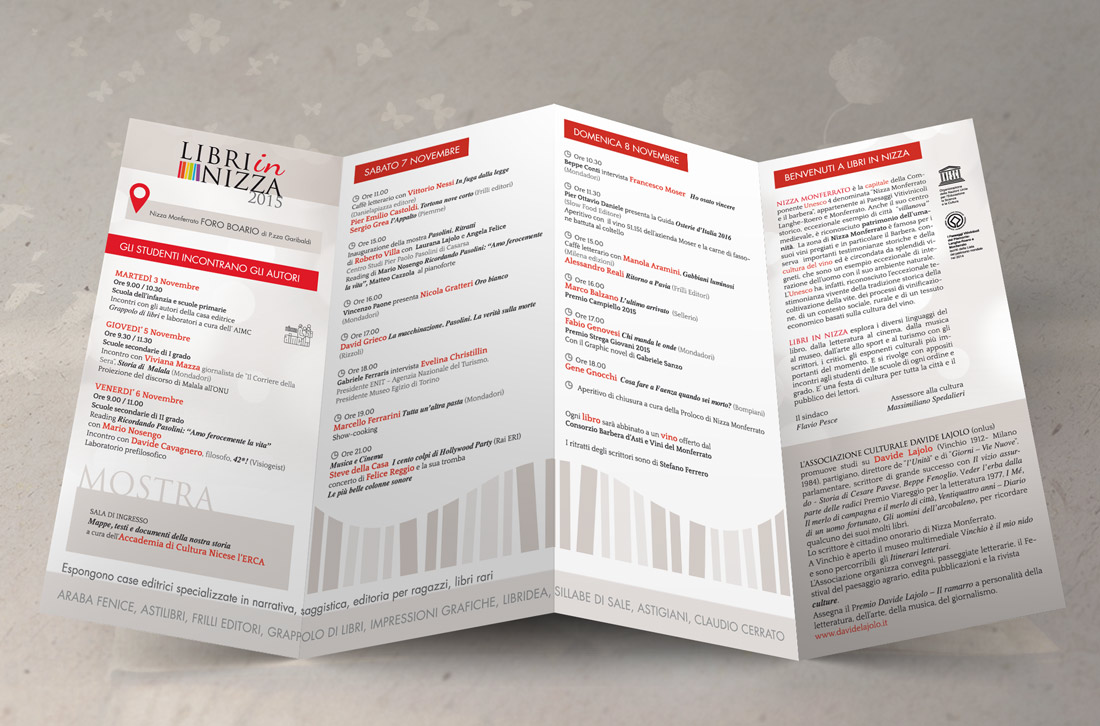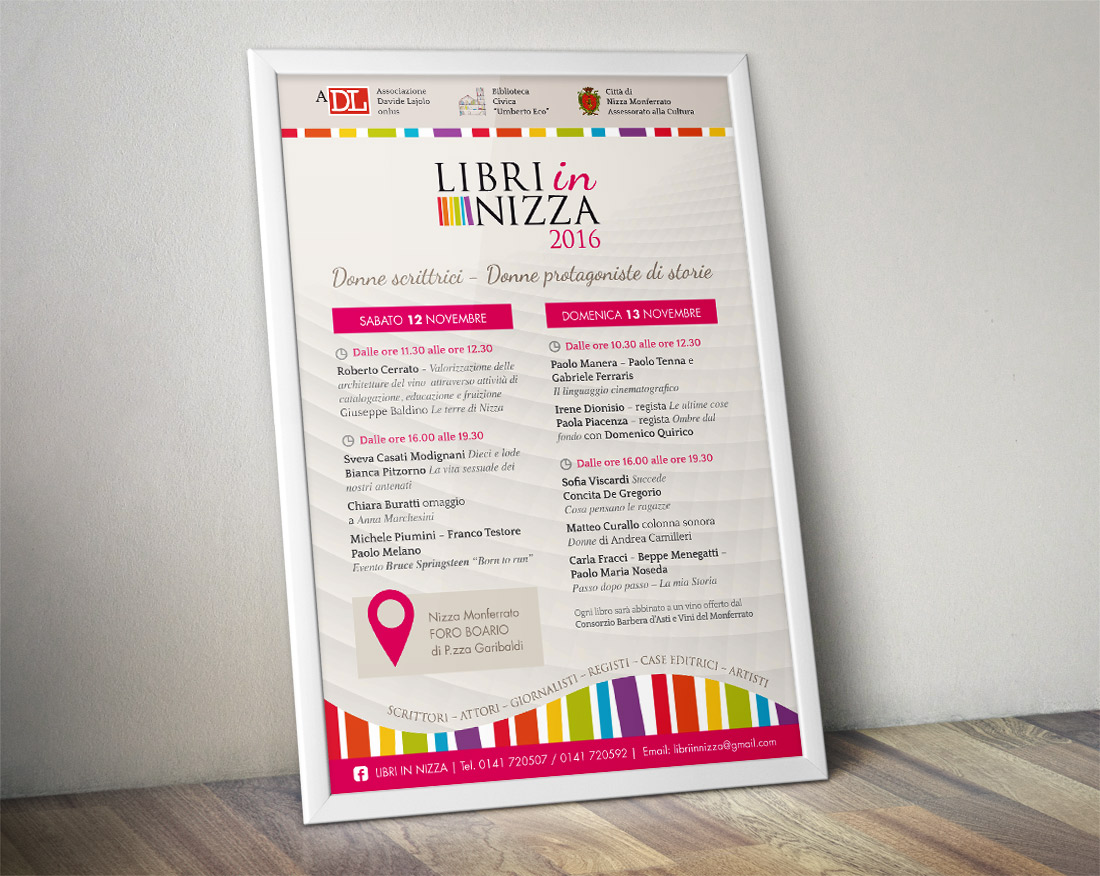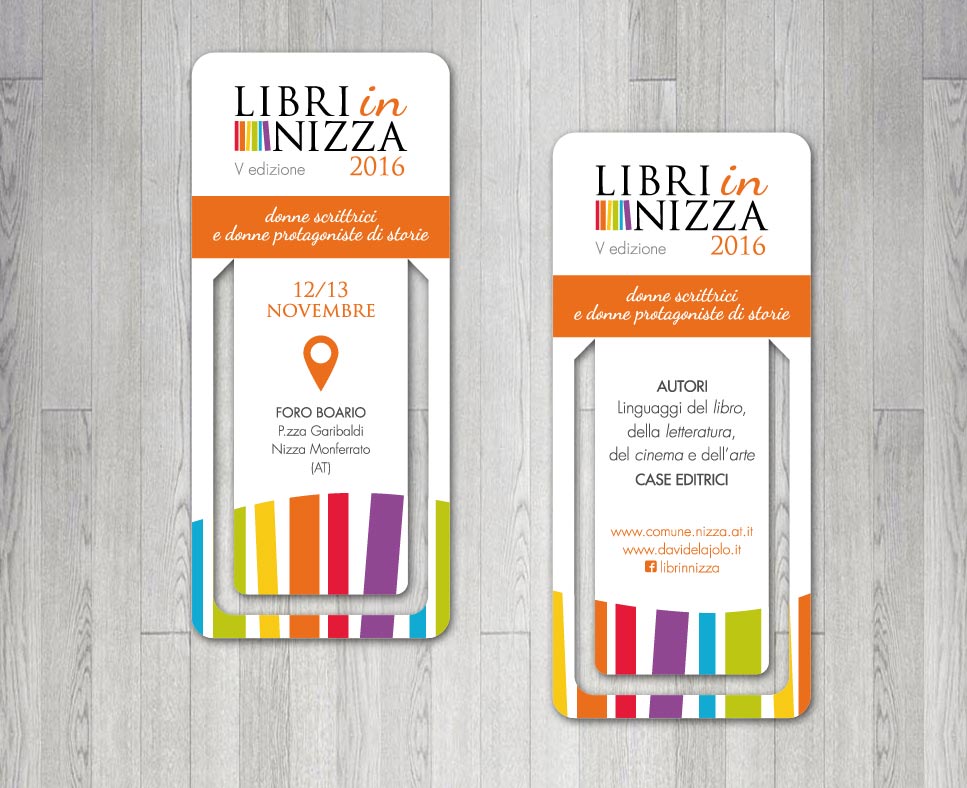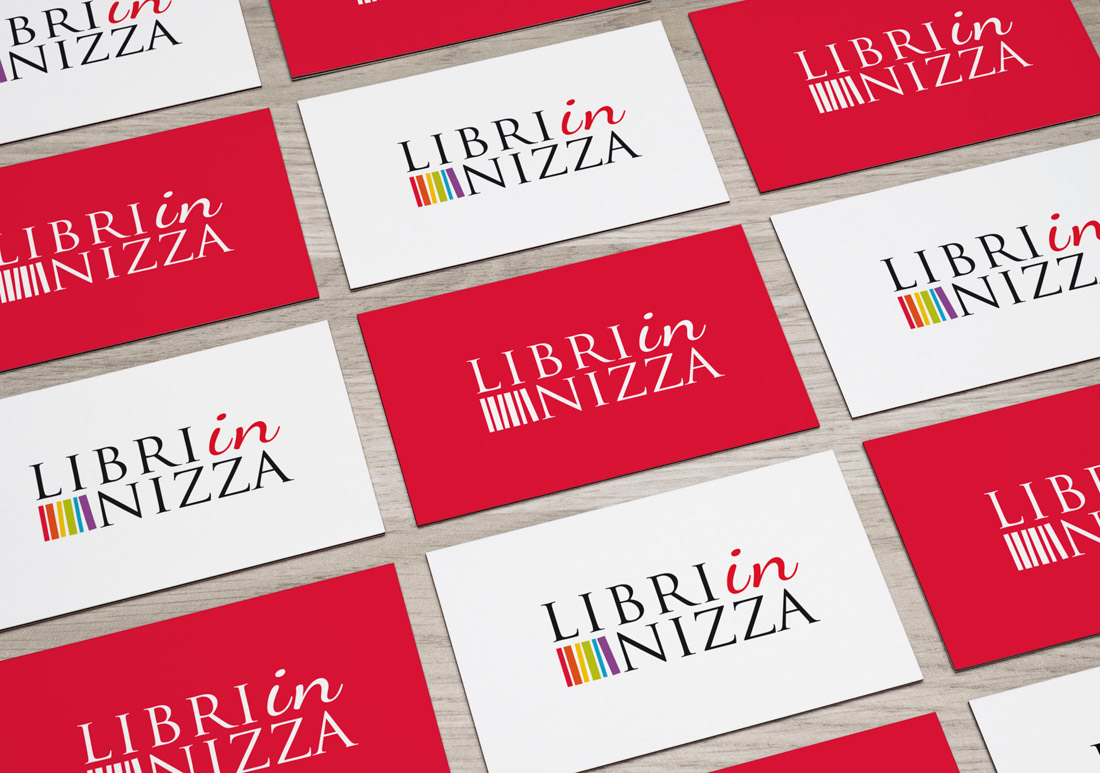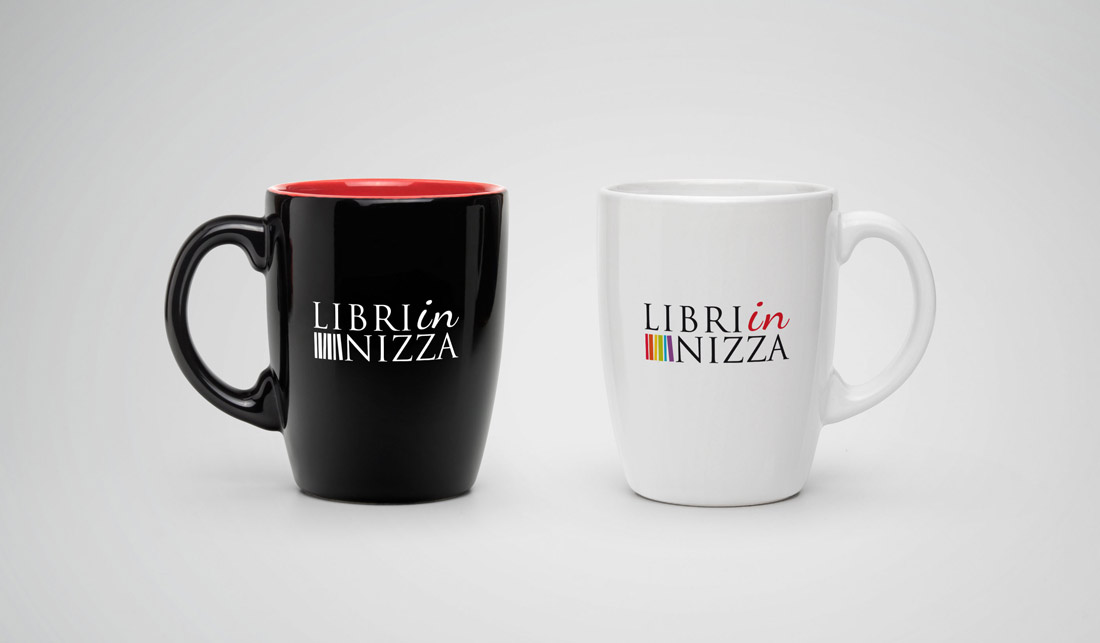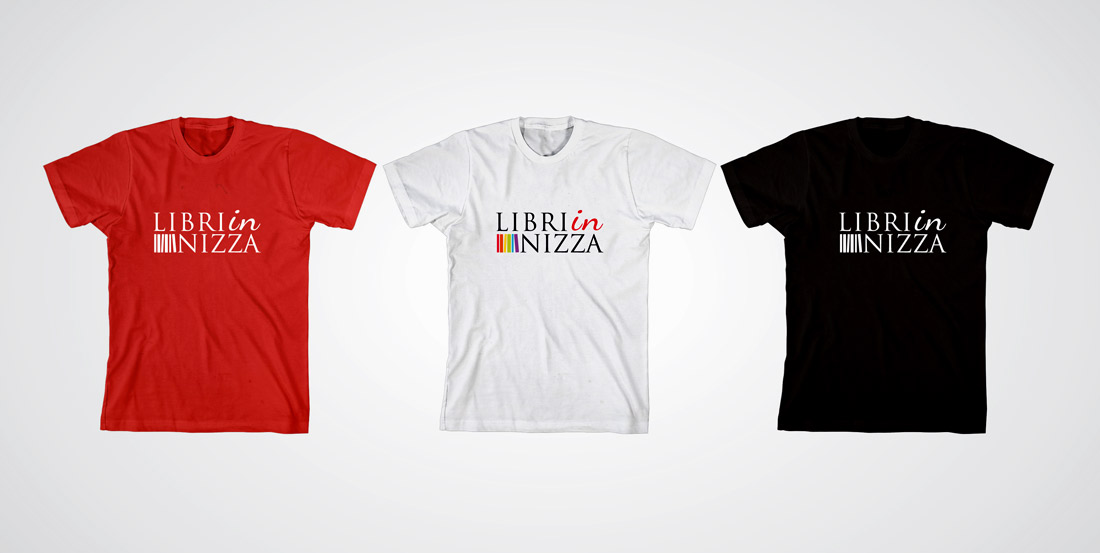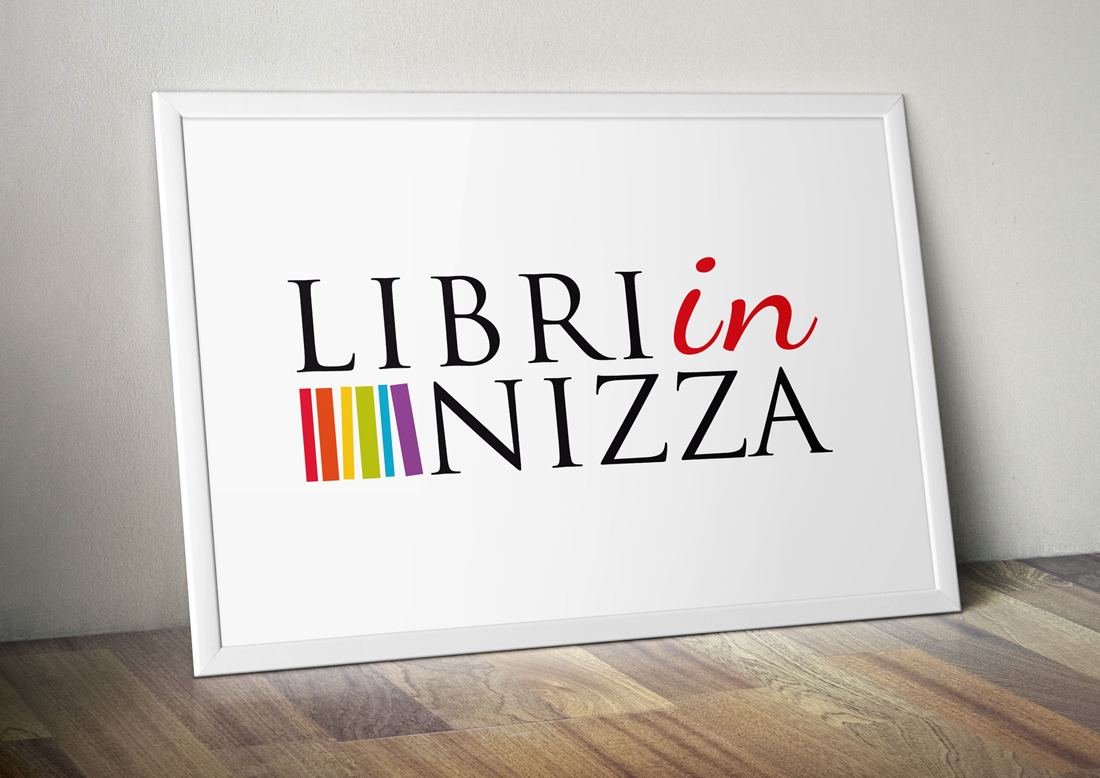 Libri in Nizza 2015
logo and leaflet
"Libri in Nizza" is a book fair held every autumn, since 2012, in the small and beautiful city of Nizza Monferrato (North Italy, in an Unesco Heritage recognized site and about 80 Km far from Turin).
I've created its visual identity designing the colourful new logo (that you can see in different support examples) and attending the layout of the fair programme booklet and street posters, every year with a different main color.
2016 edition, the 5th, had as leading theme the women figure in literature, both as writers and charachters of/in books.
4-folds gate brochure
Year: 2015
Size: DIN lungo cm 21x39,7
Paper: patinata opaca
Poster
Year: 2016
Size: cm 100x70

Bookmark
Year: 2016
Size: cm 5,5x10
Paper: patinata opaca
Logo
concept and usage examples
Portfolio websites and graphics - some works