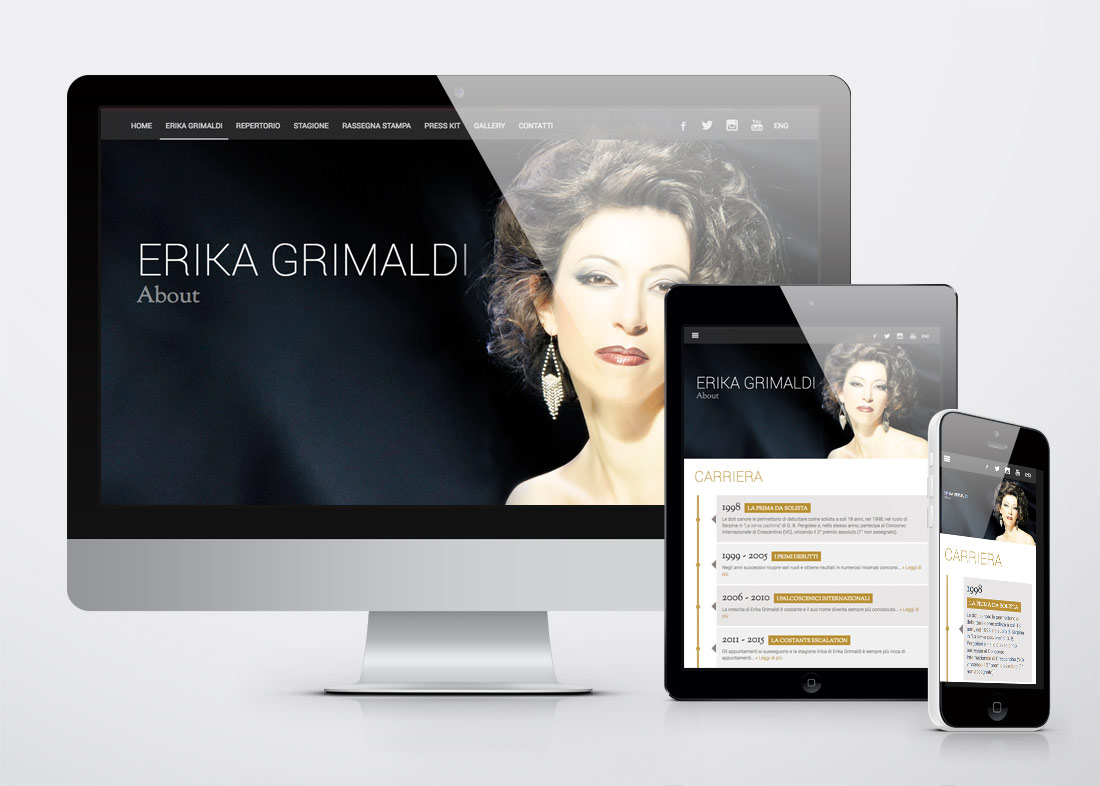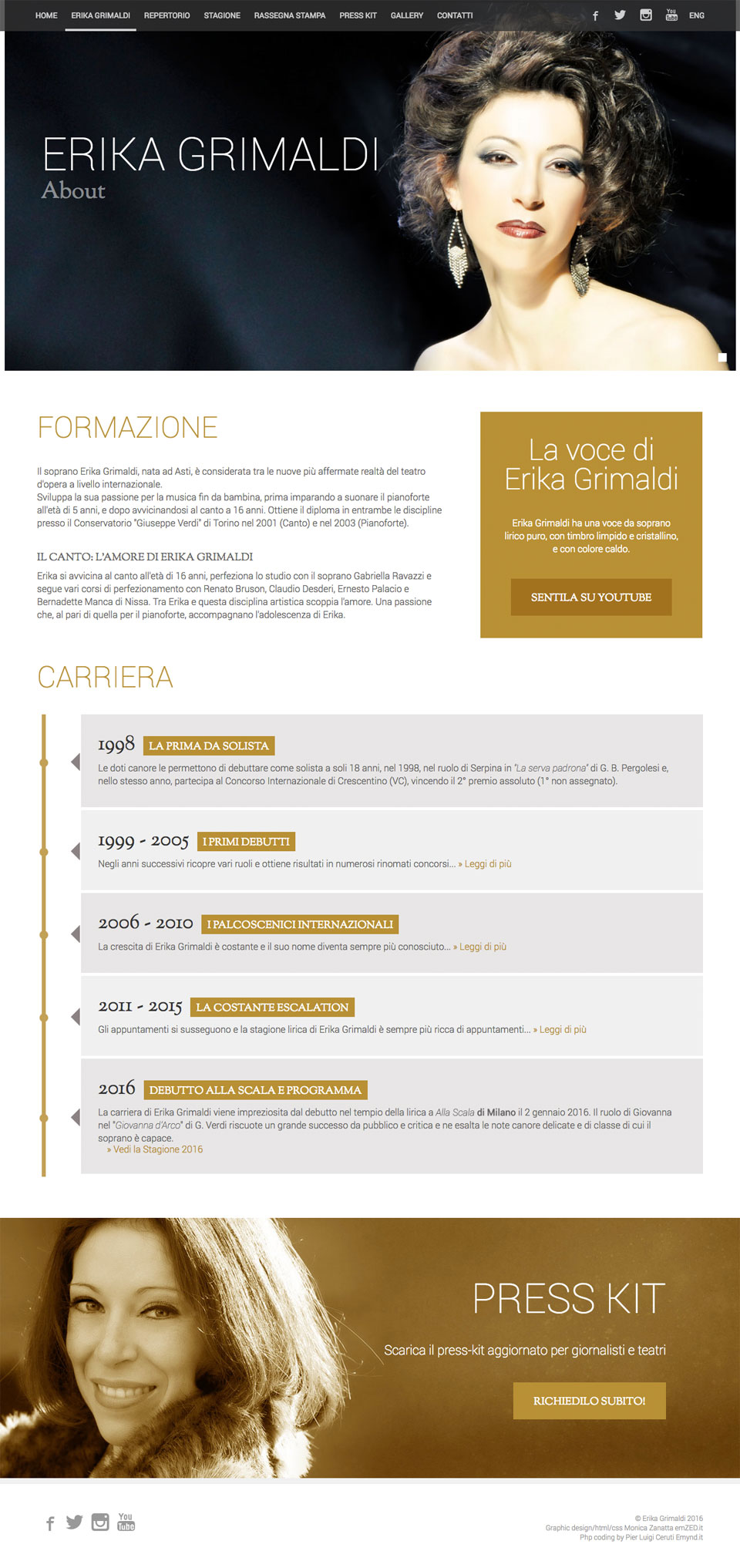 Erika Grimaldi Soprano
Responsive website
Erika Grimaldi is an appreciated italian opera soprano; her new website is been designed to offer a highly usable structure and to highlight the photographic material.
The website is fully responsive and created to offer easy access to press informations and events calendar.
The singer's biography is been specifically designed to offer different levels of detail, maximising the text readability.
The graphic layout is simple and essential, mostly on white and gold colors, with every single page expressly designed according to the content.
Website text and translations are edited by Livio Oggero
Website responsive
Year: 2016
Php scripting: Pier Luigi Ceruti
Copywriting: Livio Oggero
» See the website
Portfolio websites and graphics - some works