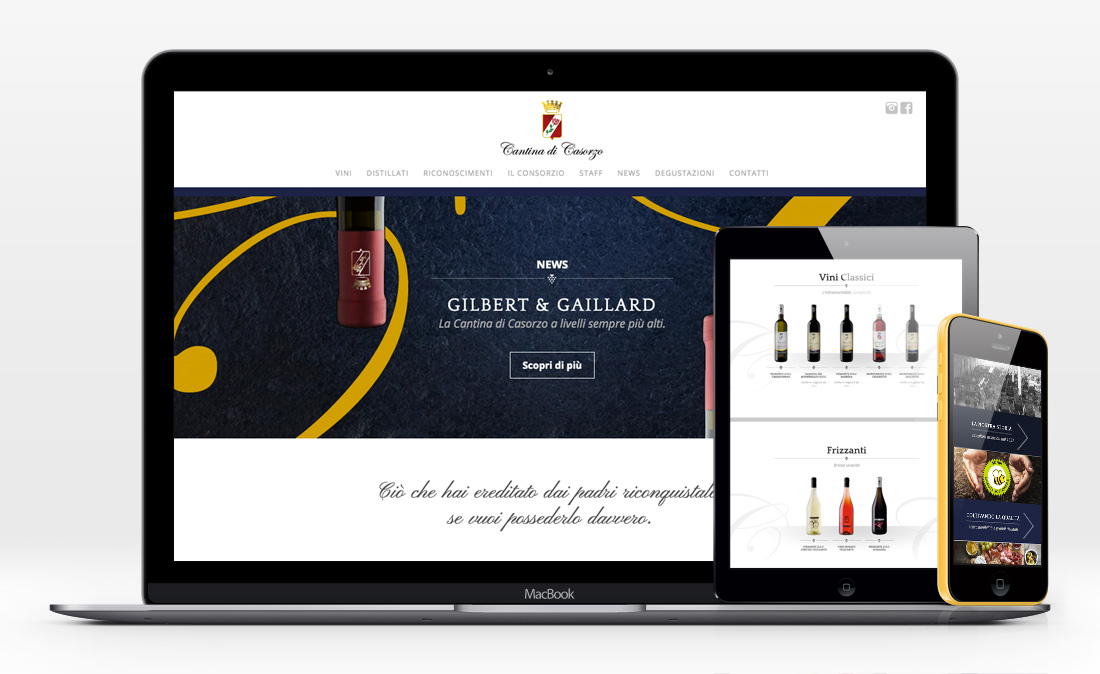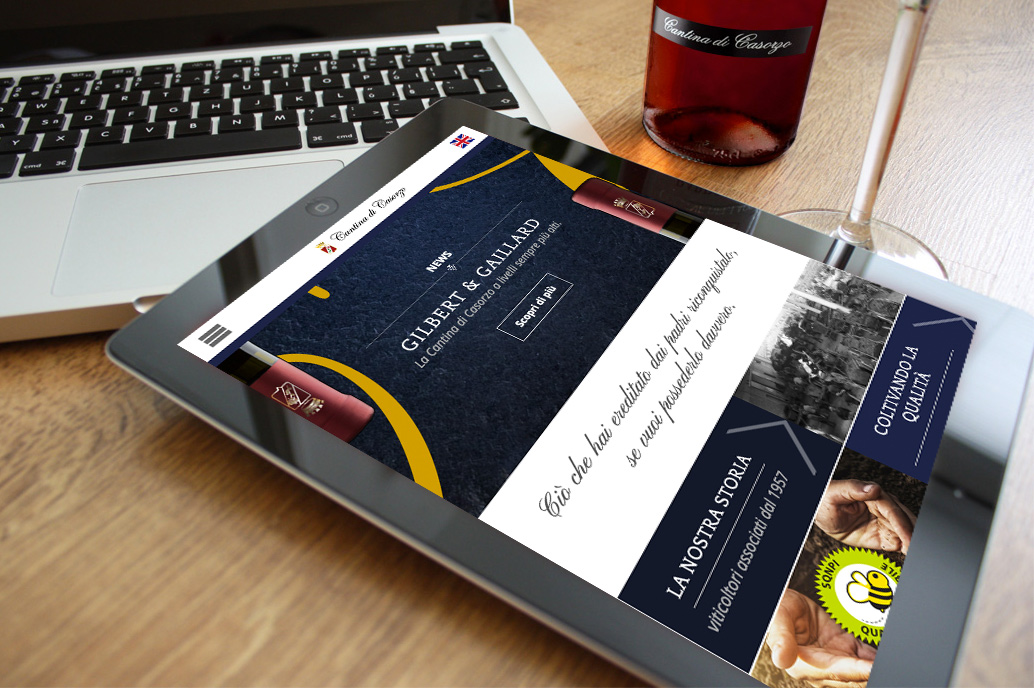 Cantina Sociale di Casorzo
Responsive e-shop
The graphic restyling of this website was originally made in 2013, but it's a constantly evolving work: one of the earlier updates was creating the online shop (whose success was even bigger than expected), while recently a massive optimization for mobile devices is been performed.
Coherently with the previous version of the website the graphic layout has a classic look, with colors and shapes that explicitly refers to the most known product of the "Cantina Sociale di Casorzo" winery: the red and sweet Malvasia di Casorzo wine.
A lot of space is been dedicated, in every page, to the old pictures of the photographic archive of the winery, which testimonies the activity of producing and selling great wines in Monferrato from the early fifties.