Web
Custom website design and restyling, exclusive newsletter and landing pages layouts
Graphics
Corporate logo design, packaging, flyers, banners, posters, graphic processing.
Consultancy
Corporate image, usability and GUI design, web projects
Quality websites, web services and mobile apps, creative graphic design for printing and web purposes... and much more
I'm Monica Zanatta, professional graphic and web designer.
Since 2003 I work for both italian and foreigners clients, with deep love for my work and beautiful things.
Currently I cooperate with developers, professional workers and communication agencies through a trust and ethics based net.
SCROLL AND LEARN MORE ABOUT MY PHILOSOPHY.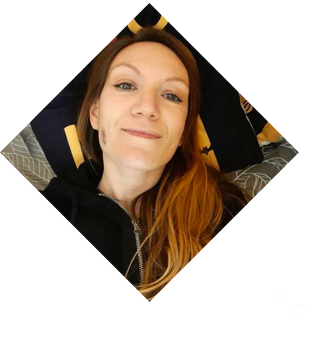 My work phylosophy
Made in Italy
Handicraft quality websites.
Yes, I do like Open Source... but in my work I prefer to handle my projects from the very basics, writing my code line to line instead of rebranding something already done from others.
I like to design unique solutions, specifically based on the real needs I'm dealing with.
I like well pondered, special things, with no unnecessary stuff... and without graphic and structural limitations.
Analysis and transparency
I usually consider myself more as an artisan than as a merchant, and I prefer to build with my clients relationships based on mutual trust and real listening, instead of trying to sell as muck as I can.
So, before talking with you about prices I will analyze with you what your needs are, to avoid developing (and make you pay!) something you don't really need. Because also great dreams begins with small footsteps. The right ones.
Together is better!
I cannot do everything. But everything can be done. I work in small reality, but it is not a limit.
I collaborate with many IT professional workers: we met years ago working together before we all become freelances... and together we are great.
If you have a huge project we will move as a team, each bringing in your project his proper skills. Ours is a winning strategy!
Wherever you are
Distances do not scare me, I think that differences make us richer.
I'm always very proud when I work in the beautiful land I live in, but I'm also happy when I can connect with other parts of the world, using technologies to create a strong and complete communication. As in person.
In my clients list there already are London companies, others located in Swiss and Azerbaijan... and I really hope to expand my business!
Portfolio - some works
Under construction
Write me
I will reply as soon as possible